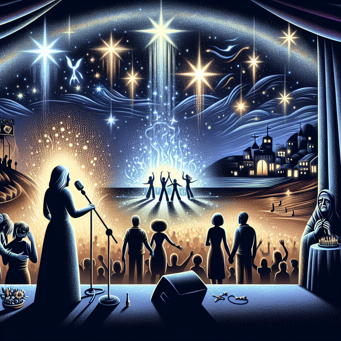 A Love That Burns Hot Enough to Last: Deleted Scenes from a Documentary
By Sam J. Miller, first published in Apex Magazine.
When a pop star whose music has a supernatural effect on her fans turns up dead, a documentary filmmaker interviews those who knew her to try to understand her downfall. Though she was an addict and accused of witchcraft by religious zealots, the singer's ultimate undoing comes in the form of a forbidden romance.
Summary
A documentary is being made about the life of Tiyanna, an infamous dead pop star. The filmmaker interviews key people from her life who knew about the events leading up to her death.  Nyssa, one of her backup singers, meets with Ti shortly before she dies. Both of them are older women now and Nyssa is no longer angry with Ti for firing her. Ti apologizes for letting her go and confesses that she has lost her "special powers." Nyssa knows that Ti's career is falling apart, but can tell something else is wrong.  Davey, one of Ti's employees, explains that Ti grew up poor in the projects of Chicago. She used to sing at her mother's church before she was discovered. She also married her manager, who was a creep and got her hooked on drugs. After she left him, Ti tried to make a comeback. Brent, a soldier and one of Ti's fans, attends her concert in San Diego with his secret lover, Leo. The performance is being filmed for an HBO special. When Ti emerges on stage and starts to sing, she has the voice of an angel. Brent is so moved he holds Leo's hand, even though they both know it's risky to share their affection in public.  Carolina, a faith-based family values advocate, believes that society is sick for worshiping someone like Ti. She thinks that Ti is a witch who has unholy power over her fans. Even the women in Carolina's church group are enamored with her. So Carolina decides to start a crusade to stop Ti's sorcery.  Nyssa asks Ti about Lark, her secret lover, and Ti confesses that Lark doesn't want anything to do with her. Ti fired Nyssa because she knew about Ti's love for a woman, as well as her witchcraft. Nyssa suspects that something happened at the HBO concert that changed Ti.  Moved by Ti's singing and the energy she releases into the audience, Brent kisses Leo at the concert, in front of everyone, including the cameras. Ti witnesses their kiss from the stage and it pains her. She realizes that she can't be in love with Lark and keep her career. After the HBO special, Ti sets off on a path of self-destruction.  Carolina asks Walmart to stop selling Ti's CDs. The real reason she's so upset about Ti's music is because her son was seen kissing another man in the audience of Ti's HBO special. Everyone in her town recognized him. Carolina will not admit that her son is gay. She divorces her husband and continues her crusade. Brent hasn't talked to his mom in twenty years. Ti gave him the courage to be himself and he's grateful for that. Nyssa agrees that Ti touched people in a special way with her music, which is why the documentary is being made. However, she's saddened by the fact that Ti didn't have the courage to be herself. Davey was the last one to see Ti alive. He drove her to the beach, but didn't realize that she planned to swim out into the ocean and drown herself. He agrees that Ti had special powers, but insists that music is the real magic. Through it, Ti was able to help free others, before ultimately freeing herself.